Ingredients: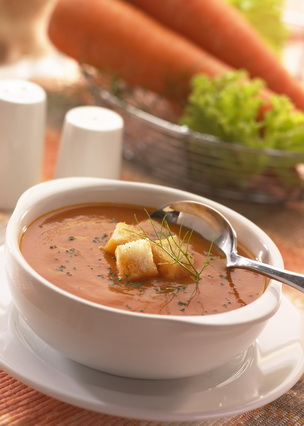 100 g Ketchup
20 g Knorr Chicken Seasoning Powder
400 g Carrot
1 g Cumin Seeds
2 g Paprika
Cayenne pepper, ground
15 g Honey
40 g Crouton bread
1 g Parsley leaves
40 g Onion
1 l Water
Preparation:
Grind Carrot.
Saute onion, KNORR Tomato Sauce, paprika powder and cayenne pepper.
Add water, let continue boilling until the gravy is thick.
If some impurities come up, refine them, put the impurities off.
Season with KNORR Chicken Powder and honey.
Garnish with croutons and chopped parsley.